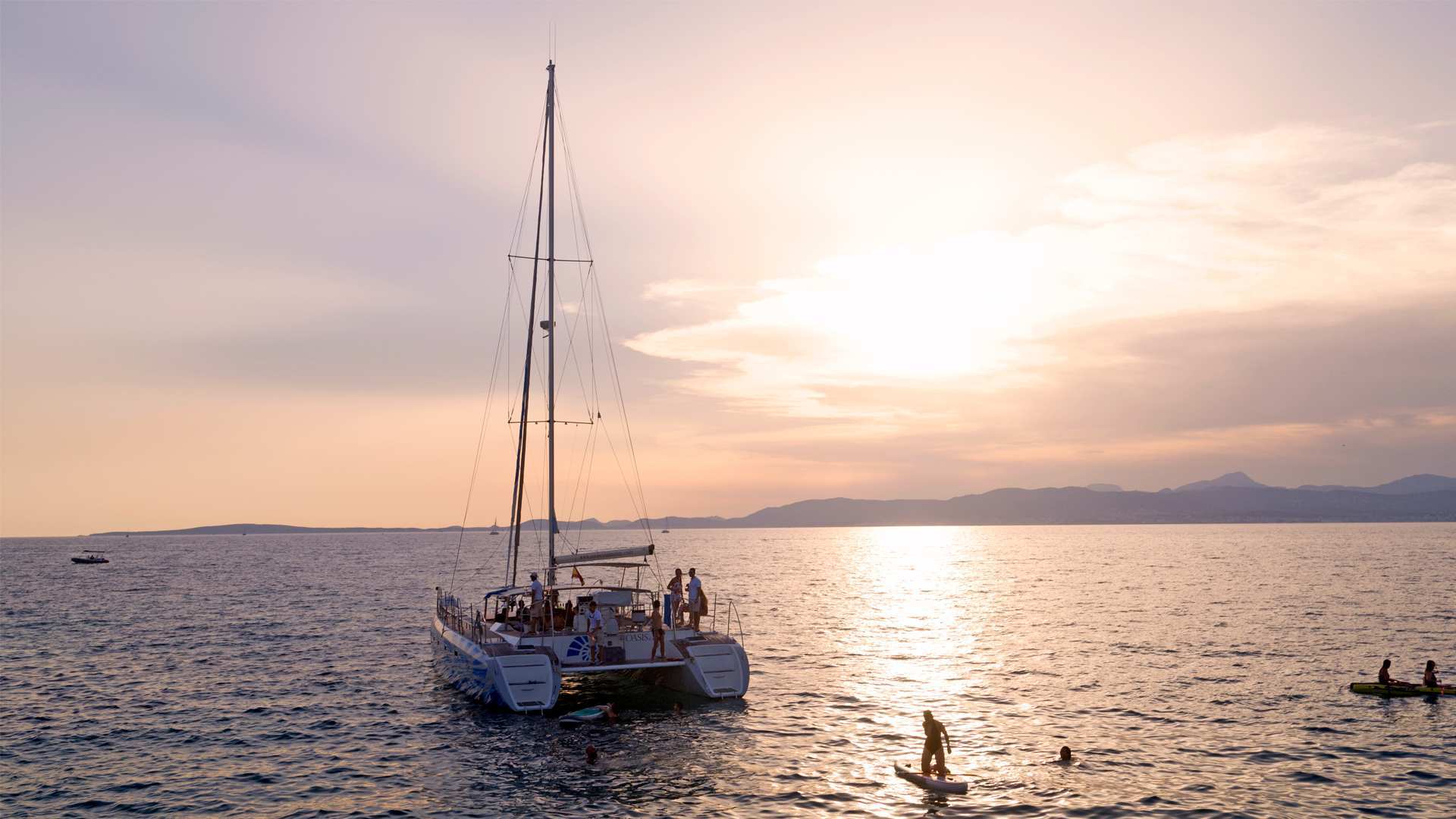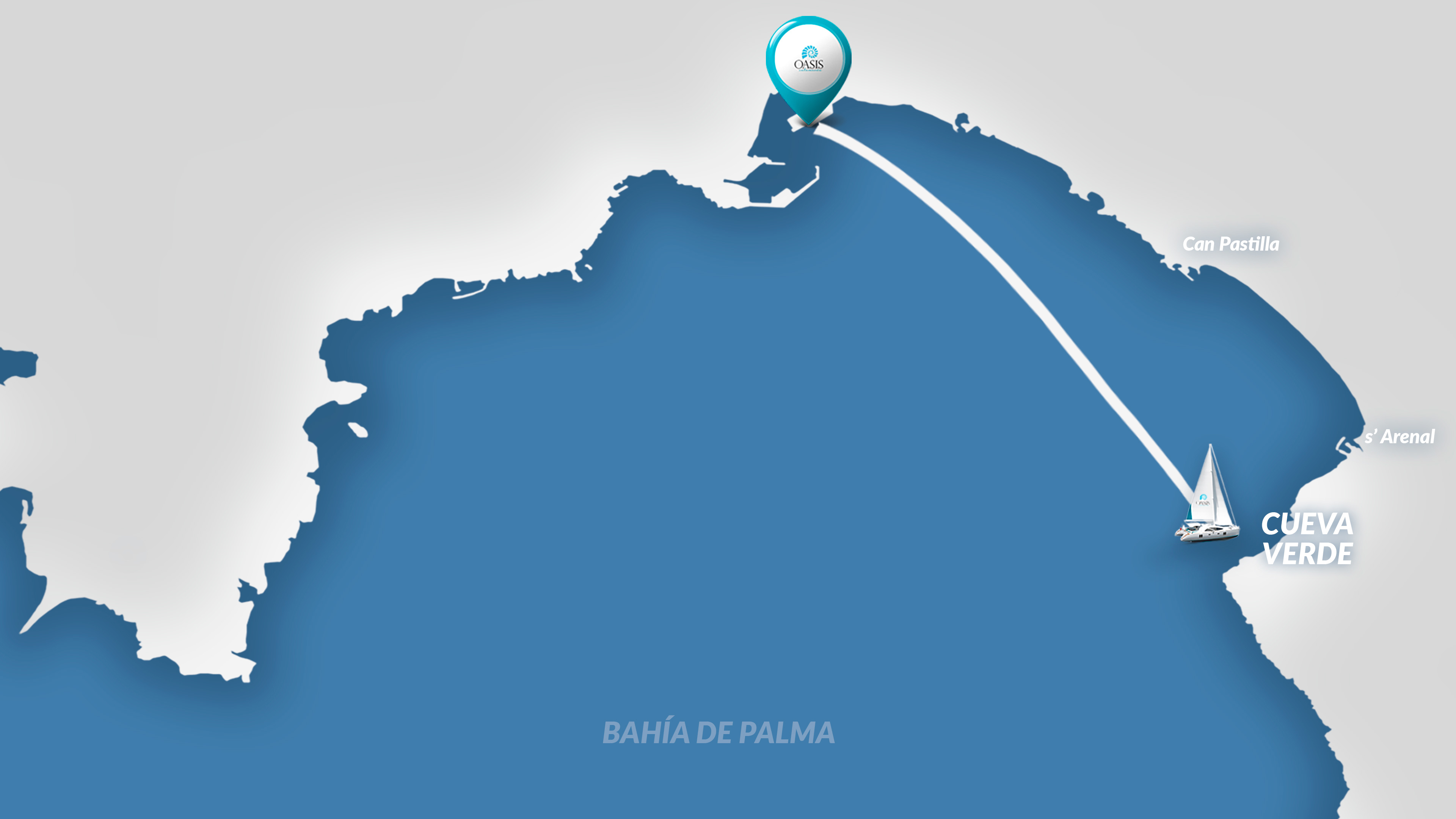 Easy cancellation
Cancel up to 24 hours in advance and receive a full refund.
According to the new regulations published by the regional government on 08/18/20 regarding COVID 19, alcoholic beverages are prohibited in the maritime transport of passengers, tourist or recreational. Therefore, the drinks included in the excursions will be replaced by non-alcoholic beverages.
MALLORCA SUNSET
EXCURSION
Enjoy the comfort of a catamaran with capacity for 54 people, where we only admit a maximum of 26, because your comfort comes first.
Duration  3,5 hours
1 Stop  Tapas and appetizer + wine and water with the meal
Included  kayak + paddle surf
As a preventive measure against Covid-19 the Snorkel material will not be in common use. To enjoy this activity you can bring your own equipment or you can buy it on board.
Itinerary:
We will depart from the Palma Harbour, where we will await you with a welcome glass of cava. We will sail towards La Cueva Verde, a beautiful cove with turquoise waters, where we will stop for a relaxing swim, and where you will be able to enjoy a delicious tapas and appetizer dinner served on board, enjoying the breathtaking Majorcan sunset.
On the way back we will go by the Cathedral and we will sail inside the Palma Harbour, with the magical evening light.
TIMES - PRICE
Times according to Sunset:
April: 5:30 pm – 9:00 pm
May: 6:00 pm – 9:30 pm
From June to July: 6:30 pm – 22:00 pm
August: 6:00 pm – 9:30 pm
September: 5:30 pm – 9:00 pm
Price: €60 per person.
This excursion is exclusively for adults, children are not permitted on board.